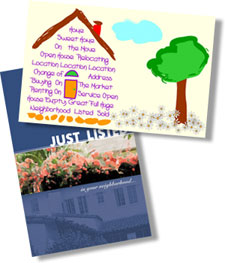 REAL ESTATE POSTCARDS

Reach your prospects quickly throughout the year. No need to wait for the "special occasion"!

We have a growing selection of fine and colorful postcards for you to personalize! Our designs are market-proven attention grabbers, so get yours today!
COMMUNITY DIRECTORIES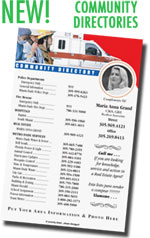 Another great way to have a permanent presence in your prospect's home is the Community Directory.

You can order a Community Directory that carries important phone numbers of any of the 67 Florida State counties.